Pediatric Surgical Critical Care Fellowship
Through the McGaw Medical Center of Northwestern University, the Division of Pediatric Surgery offers a one-year fellowship in surgical critical care. Approved by the Accreditation Council for Graduate Medical Education, the program is based at and uses the facilities of Ann & Robert H. Lurie Children's Hospital of Chicago. Successful completion of the fellowship allows participants to seek the Certificate of Added Qualifications in Surgical Critical Care from the American Board of Surgery.
 Program Objectives
Fellows are exposed to the complexities and difficulties of caring for neonates and for children with cancer, respiratory failure and end-stage organ disease leading to transplantation. The hospital is an active Level I trauma center. Exposure to adult critical care is provided at Northwestern Memorial Hospital. Approximately one month is set aside for vacation and meetings.
Fellows rotate through the anesthesia department, neonatology, pediatric critical care, pediatric surgery and trauma. Four months are spent in the adult surgical ICU at Northwestern Memorial Hospital. Fellows participate in critical care teaching of junior housestaff members. Fellows receive training in ECMO and pediatric and neonatal resuscitation.
 Requirements & Eligibility
Candidates must be currently enrolled in or have completed an approved general surgery residency. Two positions in the Pediatric Surgical Critical Care program are offered each year through the National Resident Matching Program.
 Application Process
For more information, contact the program coordinator.
Contact Us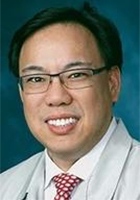 Anthony C. Chin, MD
Program Director
Nancy Baumgartner
Program Coordinator
nbaumgartner( at )luriechildrens.org
312-227-4210
Graduate Research Resources
We offer a wide range of resources, mentorship opportunities and training to help our residents and fellows excel as physician-scientists. Explore all of the resources and hear from housestaff who are making research a major part of their career development plans.
VISIT THE HOUSESTAFF RESEARCH PORTAL
Back to top