In partnership with Robert H. Lurie Comprehensive Cancer Center of Northwestern University, the Division of Breast Surgery embraces a multidisciplinary approach to breast disease and breast care in an academic and community setting that is warm, inviting and comfortable to patients with all breast concerns.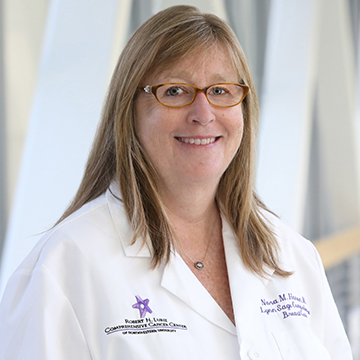 What We Do
Residents and medical students rotate through the Division of Breast Surgery as part of their surgical education. Through a partnership with the McGaw Medical Center of Northwestern University, the Division of Breast Surgery offers a multidisciplinary one-year, Society of Surgical Oncology–accredited fellowship program. The breast fellowship will enable the resident to acquire advanced knowledge and skill in the management of breast disease, preparing them to assume a leadership role in teaching and research in the field.
Seema A. Khan, MD, leads the Northwestern Cancer Prevention Consortium, one of five NCI-funded consortia, structured for the conduct of early-phase, biomarker-based trials of cancer preventions agents.  She has also secured another competitive renewal of "Preclinical and Clinical Studies of Breast Cancer Prevention with Transdermal Anti-Progesterone Agents with BCRF." She continues to investigate the novel concept of transdermal delivery of breast cancer drugs through the breast skin, which she has pioneered. In addition to her ongoing, DCP-funded clinical trial testing 4-hysroxytamoxifen gel in women with DCIS, she was recently awarded an R01 grant to define skin characteristics that aid or hinder transdermal delivery and to evaluate the impact of breast radiotherapy on dermal permeation.
Swati Kulkarni, MD, continues to recruit patients to her R01-funded multi-center trial entitled "Evaluating the protective effect of a tissue selective estrogen complex (TSEC) in women with newly diagnosed ductal carcinoma in situ." The study, known as the Promise Study (short for Preventing Menopausal Symptoms and Invasion) is currently open at sites around the country. She is also working closely with a small biotech company to develop an intraoperative imaging device that has the potential to reduce positive margins after breast surgery.
The Lynn Sage Comprehensive Breast Center at Prentice Women's Hospital is a state-of-the-art facility offering patients the advantage of having all of their surgical care in the same building. The surgical staff includes four fellowship-trained breast surgeons, two PGY-6 Breast Fellows, four breast nurse clinicians and four advanced practice providers. Patients also have access to a nurse navigator, genetics, oncofertility and supportive oncology. Our program offers leading-edge care for patients with breast cancer, benign breast disease, as well as breast cancer risk assessment and specialized care plans for women at high risk for breast cancer.
Meet Our Team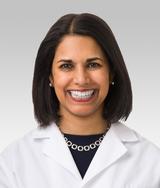 Professor of Surgery (Breast Surgery)
"My goal is to help patients understand the different options available so they can choose the option that is best for them."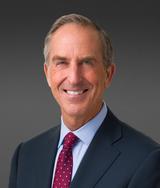 Professor of Surgery (Breast Surgery)
My clinical, research and teaching interests center around the treatment of breast diseases and more specifically breast cancer.
Contact Us
clinical
Lynn Sage Comprehensive Breast Center
Phone:  312-695-0990
250 E. Superior St.
Suite 4-420
Chicago IL 60611 (Map it)
Support What We Do
We invite your philanthropic partnership in helping us achieve our research and teaching missions each day.
Make an online donation