Northwestern Quality Improvement, Research & Education in Surgery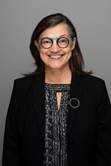 WHAT'S NEW @NQUIRES
Workflow for Management of Gonadal Neoplasm in Two Patients with Differences of Sex Development Enrolled in an Experimental Gonadal Tissue Cryopreservation Protocol.

Abdallah AS, et al. Among authors: johnson ek.

Urology. 2023 May 24:S0090-4295(23)00440-5. doi: 10.1016/j.urology.2023.04.027. Online ahead of print.

Bupivacaine Dosing for Cesarean Delivery in Parturients of Short Stature: A Retrospective Case-Control Study.

Lange EMS, Toledo P, Stariha J, LiMandri J, Morley D, Nixon HC.

AANA J. 2023 Jun;91(3):206-210.

A qualitative study of how team characteristics and leadership are associated with information sharing in multidisciplinary intensive care units.

Abahuje E, Diaz CM, Lin KA, Tesorero K, Bushara O, Yang S, Berry ABL, Rafferty MR, Johnson JK, Stey AM.

Surgery. 2023 May 19:S0039-6060(23)00163-0. doi: 10.1016/j.surg.2023.03.017. Online ahead of print.