PGY 5s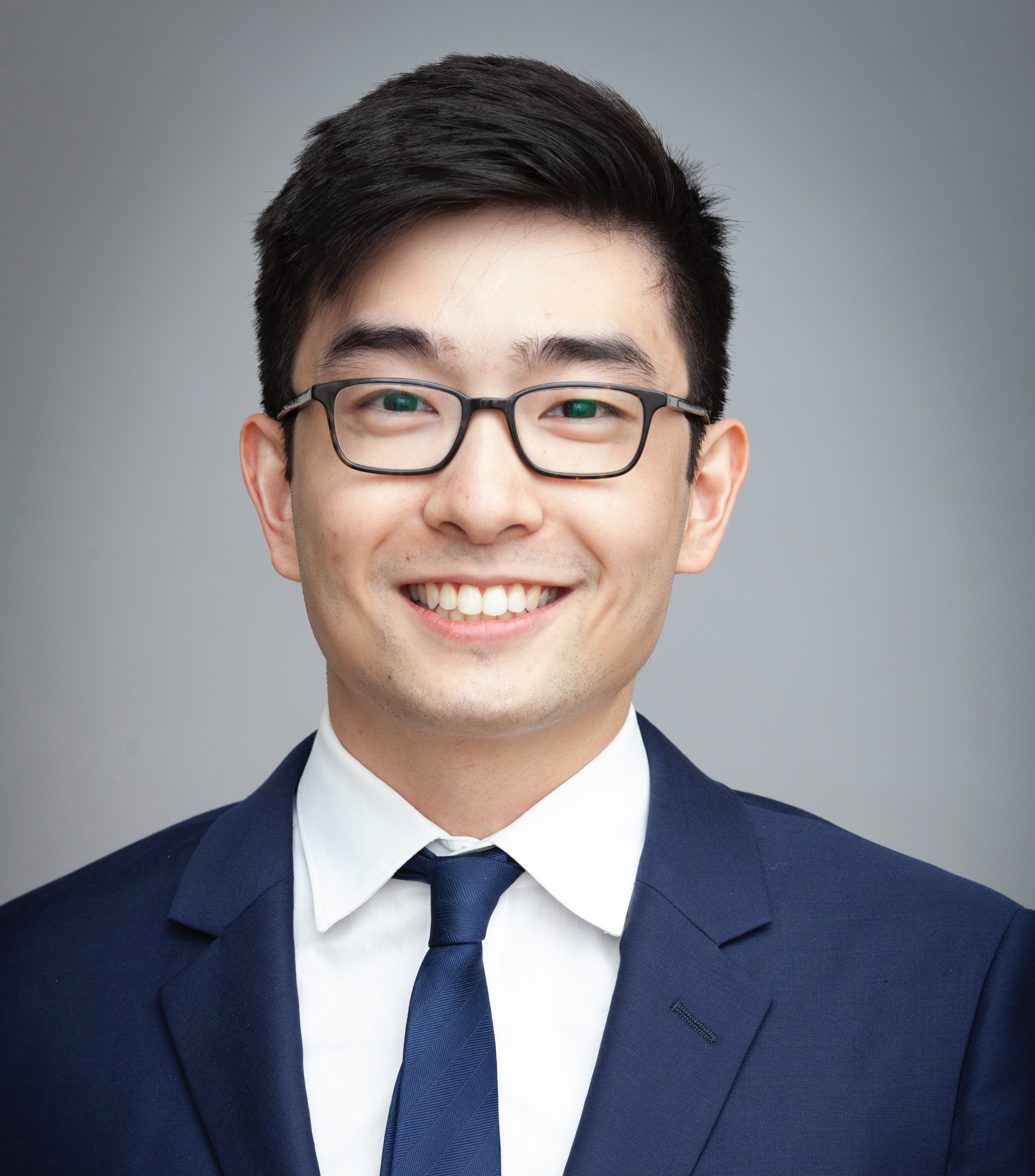 Andrew Hu, MD
Medical School: University of Sheffield Medical School
Hometown:  Toronto, Ontario
Clinical Interest: Pediatric Surgery
Research Interest: Clinical Outcomes
Hobbies: Traveling, Rock Climbing, Running, Reading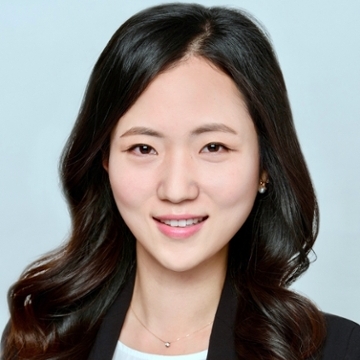 Rachel Joung, MD
Undergraduate: University of Western Ontario
Medical School: New York University
Hometown: Mississauga, Ontario, Canada
Clinical Interest: Surgical Oncology
Research Interest: Outcomes in complex surgical oncology
Hobbies: Traveling, biking, hiking & musicals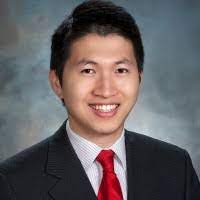 Andy Lee, MD
Undergraduate: UCLA
Medical school: University of Virginia
Hometown: Taipei, Taiwan
Clinical interest: Thoracic surgery
Research interest: Frailty, Ex Vivo Lung Perfusion 
Hobbies: Baseball, softball, spending quality time with my family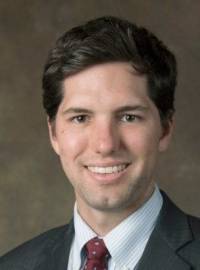 Sam Linton, MD
Undergraduate: Vanderbilt University
Medical school: University of Kentucky College of Medicine
Hometown: Nashville, TN
Clinical interest: pediatric surgery
Hobbies: Parks with Kids, Reading, Traveling, Fishing, Ultimate Frisbee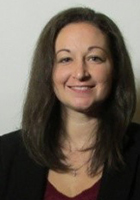 Kate Ott, MD
Undergraduate: University of Pennsylvania
Medical School: Washington University in Saint Louis
Hometown: Buhler, KS
Clinical Interest: Pediatric Surgery
Research Interest: Neural tube defects
Hobbies: Going rogue, gold, 1734-36, puppies
PGY 4s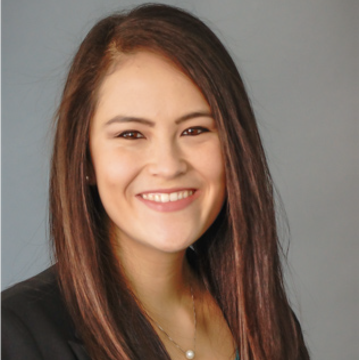 Emily Cerier, MD
Undergraduate: University of Illinois at Urbana-Champaign
Medical School: The Ohio State University College of Medicine
Hometown: Schaumburg, IL
Clinical Interest: Cardiothoracic Surgery, Vascular Surgery
Research Interest: Surgical outcomes, cardiothoracic surgery, surgical ergonomics, bioengineering
Hobbies: Marathoning, figure skating, traveling & forever searching for the best rooftop bar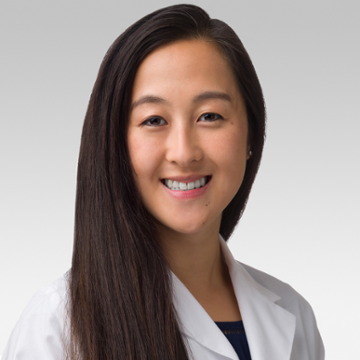 Jessie Ho, MD
Undergraduate: The University of Texas at Dallas
Medical School: Texas A&M College of Medicine
Hometown: Plano, TX
Clinical Interest: Vascular Surgery
Research Interest: Clinical outcomes in vascular surgery, translational research in septic and hemorrhagic shock
Hobbies: Rock climbing, fantasy football, cooking & outdoor activities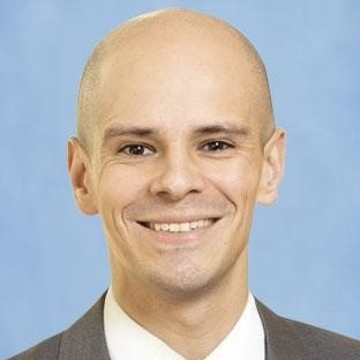 Juan Noda, MD
Undergraduate School: United States Military Academy
Graduate School: University of Michigan Ross School of Business (MBA)
Medical School: University of Michigan Medical School
Hometown: Troy, MI and Miami, FL
Clinical Interests: Trauma and Acute Care Surgery
Research Interests: Medical device development
Hobbies: Woodworking, exercise, learning languages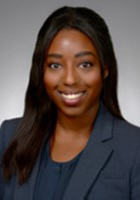 Sara Nunnally, MD
Undergraduate: Harvard University
Medical School: Northwestern Feinberg School of Medicine
Hometown: Potomac, MD
Clinical Interest: Endocrine surgery, general surgery 
Research Interest: outcomes in endocrine surgery, national healthcare trends including shift toward value-based care, digital transformation, and payer-provider dynamics
Hobbies: Tennis, travel, making vegan treats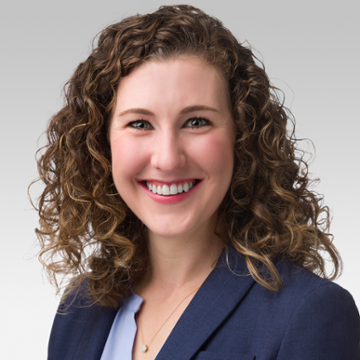 Audra Reiter, MD
Undergraduate: University of North Carolina at Chapel Hill
Graduate School: UNC Gillings School of Global Public Health
Medical School: University of North Carolina School of Medicine
Hometown: Cary, NC
Clinical Interest: Pediatric Surgery, Global Surgery
Research Interest: Global health, outcomes/health services research
Hobbies: Running, yoga, working out, baking, trying new restaurants, exploring this awesome city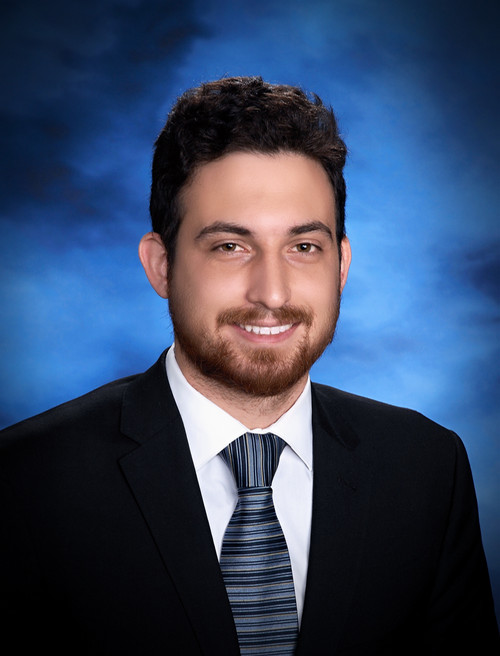 Suhail Zeineddin, MD
Graduate School: Northwestern University

Medical School:

University of Aleppo (Transferred) / International Americal University

Hometown: Aleppo, Syria
Clinical Interest: Pediatric Surgery
Research Interest:

Pediatric surgery, surgical education

Hobbies:

Running, Tennis, Food, Languages, Sitcoms
PGY 3s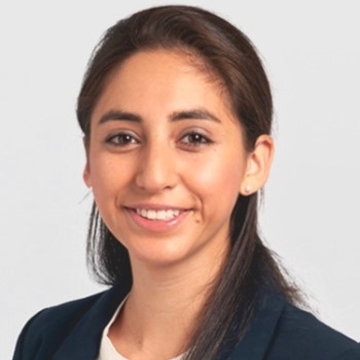 Paola Barrios Martinez, MD
Undergraduate School: University of Miami
Graduate School: Case Western Reserve School of Medicine
Medical School: Cleveland Clinic Lerner College of Medicine of Case Western Reserve
Clinical Interests: MIS, Thoracic, Surgical Oncology
Research Interests: Health Disparities, Surgical Education
Hometown: Mexico City / Miami, FL
Hobbies: Playing soccer, painting, playing with my dog, Nala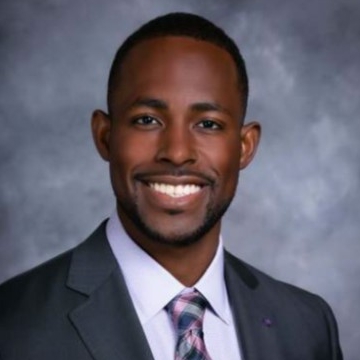 Raheem Bell, MD
Undergraduate School: Boston College
Medical School: Northwestern University Feinberg School of Medicine
Graduate School: Tufts University (Master of Science in Biomedical Science)
Hometown: Born and raised in Jamaica before moving to West Orange, New Jersey
Clinical Interests: Thoracic Surgery, Global Health
Research Interests: Surgical Outcomes, Oncology
Hobbies: Basketball, soccer, running, biking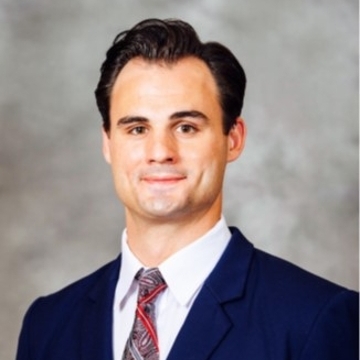 Daniel Liesman, MD
Undergraduate School: University of Michigan
Medical School: University of Michigan Medical School
Hometown: Okemos, Michigan
Clinical Interests: CT surgery, pediatric surgery
Research Interests: Telehealth, quality improvement
Hobbies: Watching the Lions, roasting and drinking coffee, going to breweries
Nicole Ontiveros, MD
Undergraduate: Princeton University
Medical School: Keck School of Medicine of the University of Southern California
Hometown: Laguna Niguel, CA
Clinical Interests: Trauma and Critical Care, Plastic and Reconstructive Surgery, Minimally Invasive Surgery
Research Interests: Quality improvement, post-oncologic reconstruction, lymphedema, health disparities
Hobbies: Running, Peloton, eating my way through Chicago's amazing food scene, baking and sharing my creations, traveling, doing my best impression of an interior designer, napping on the beach, Costco runs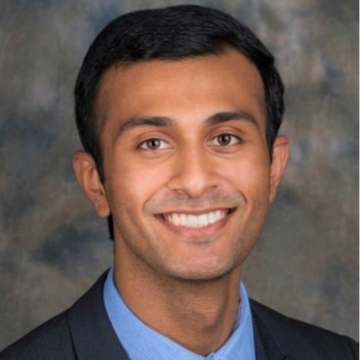 Saieesh Rao, MD
Undergraduate School: University of Chicago
Medical School: University of Chicago Pritzker School of Medicine
Hometown: Buffalo Grove, IL
Clinical Interests: Surgical Oncology, HPB, GI/MIS
Research Interests: Health Policy and Economics, Computational Modeling, Statistical Methods
Hobbies: Cooking, exercise, Settlers of Catan, houseplant gardening, reading about etymology and philosophy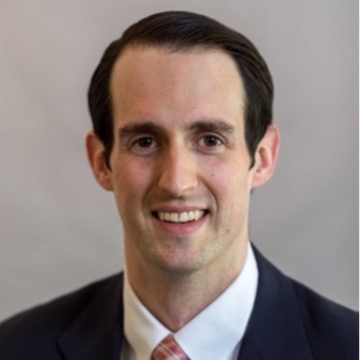 John Rode, MD
Undergraduate School: Connecticut College
Medical School: Geisel School of Medicine at Dartmouth
Hometown: Philadelphia, PA
Clinical Interests: Pediatric Surgery, Trauma/Surgical Critical Care
Research Interests: Clinical Outcomes, Quality Improvement, Health Equity
Hobbies: Hiking, snorkeling, museums, comedy clubs, die-hard Philly sports fan 
PGY 2s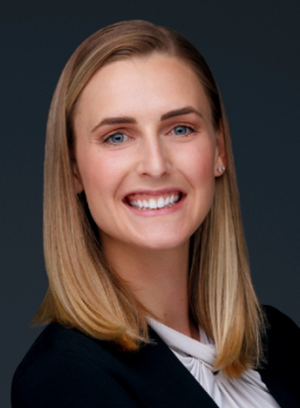 Johanna Borst, MD
Undergraduate: University of California, Davis
Medical school: University of California, San Diego
Hometown: San Jose, California
Hobbies: skiing, triathlons, hanging out with dogs that aren't mine, attending live performances of any kind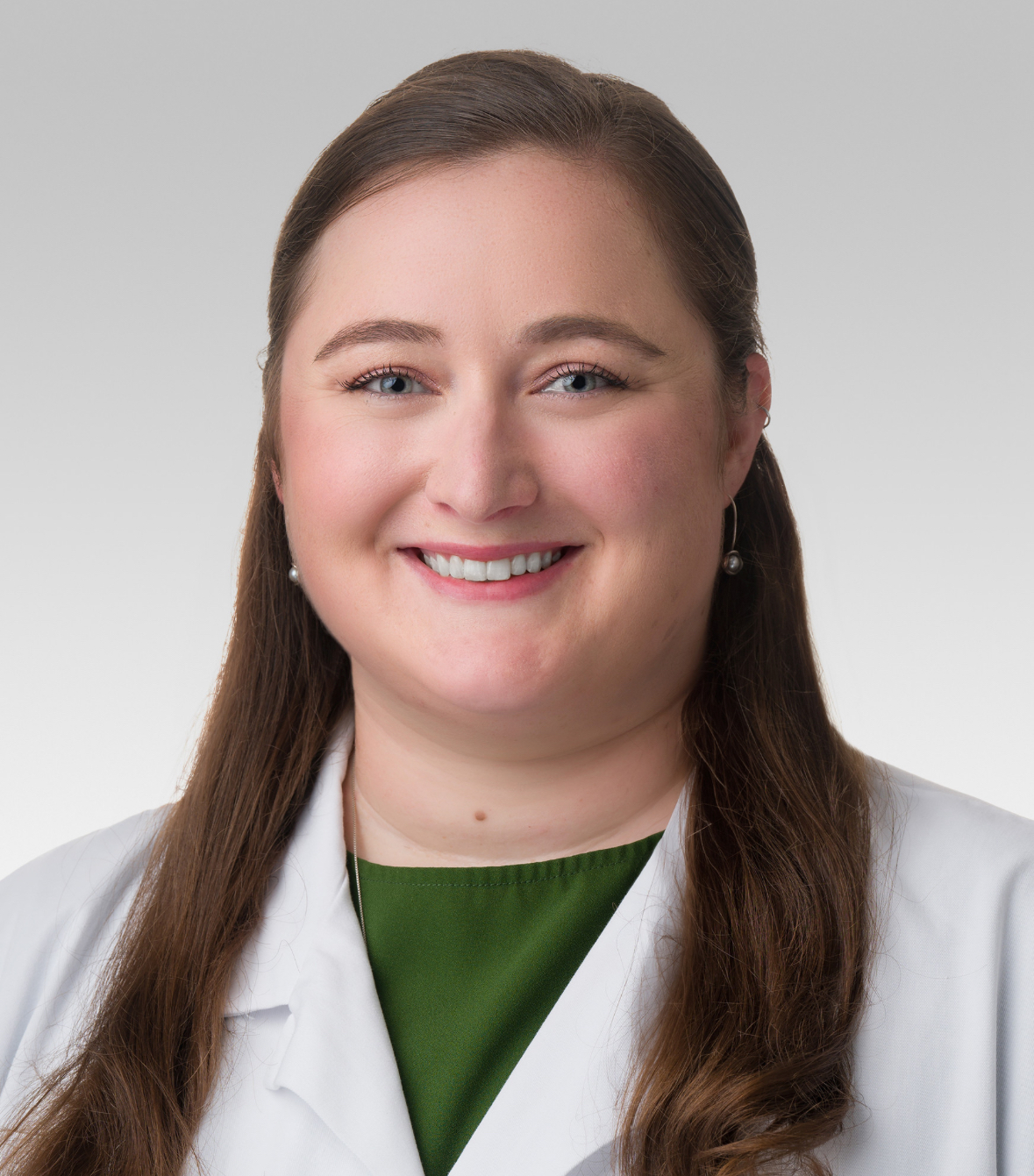 Alyssa Brown, MD, PhD
Undergraduate: Centre College
Medical school: University of Louisville
PhD: Mayo Clinic in Biomedical Engineering and Physiology
Hometown: Chattanooga, TN
Clinical interest: pediatric surgery
Hobbies: Baking, embroidering, going to concerts, finding new restaurants and breweries!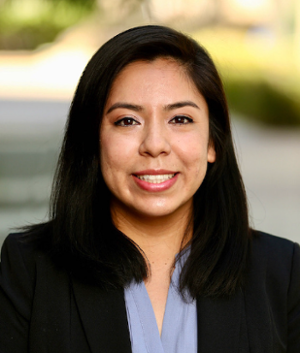 Jessica Colin Escobar, MD
Undergraduate: University of California, Irvine 
Medical school: University of California, Irvine 
Hometown: Modesto, California
Clinical interest: colorectal surgery
Hobbies: I enjoy taking my pug and husky on long walks and teaching them new tricks! Houseplant enthusiast: I find comfort in taking care of my plants and propagating them to share with my friends.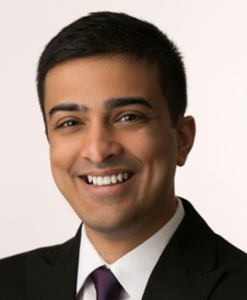 Teja Devarakonda, MD
Undergraduate: Saint Louis University, Saint Louis
Medical school: Virginia Commonwealth University
Hometown: Warangal, India
Clinical interests: cardiothoracic, trauma, surgical critical care
Hobbies: Guitar, rock climbing, listening to podcasts and watching reality TV (sometimes)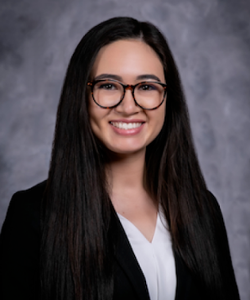 Caitlin Jacobs, MD
Undergraduate: Boston University
Medical school: Feinberg
Hometown: Greenbrae, CA
Hobbies: taking my cats on walks, eating my way around cities, travel, hiking, binging TV, caretaking plants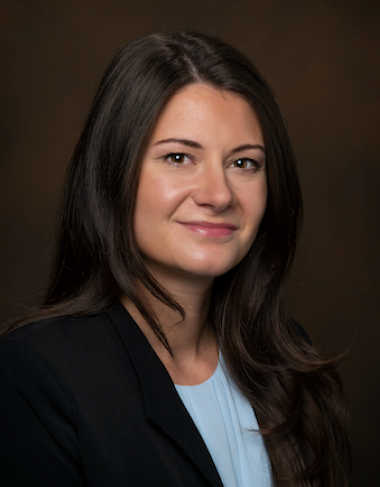 Rachel Van Doorn, MD
Undergraduate: University of Wisconsin-Madison GO BADGERS
Medical school: University of Wisconsin School of Medicine and Public Health 
Hometown: Crystal Lake, IL
Clinical interest: surg onc, transplant
Hobbies: Cooking, trying new restaurants, spending time with family and friends, golfing, being outside (when it's warm!), crossword and jigsaw puzzles. 
PGY 1s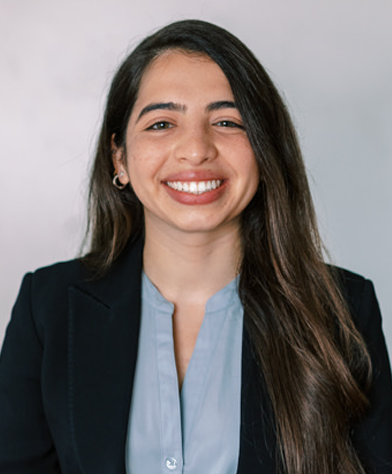 Abou Khalil, Elissa
Medical school: Université Saint-Joseph Faculté de Médecine Lebanon

Graduate School (if applicable):

 University of Pittsburgh - Research Fellowship 

Clinical interest: Trauma/Acute Care Surgery

Hometown:

 Tyre, Lebanon - Beirut, Lebanon - Paris, France - Pittsburgh, PA 

Hobbies:

 Reading, Yoga, Running, Hiking & Keeping my plants alive no matter what!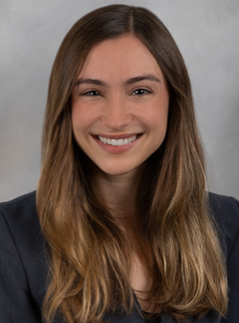 Gonte, Madeleine
Undergrad: University of Michigan Ann Arbor
Graduate School: Harvard School of Public Health
Med school: Wayne State University School of Medicine 
Hometown: Bloomfield Hills, Michigan
Hobbies: hiking, rock climbing, travel, backcountry camping, painting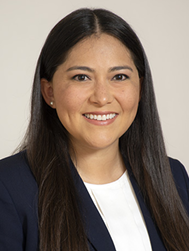 Narvaez, Maria
Undergrad: Kenyon College
Graduate School: Boston University School of Medicine
Med school: Boston University School of Medicine
Hometown: Boca Raton, FL
Hobbies: meditating, yoga, monthly book club, cooking and baking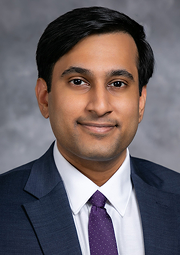 Polineni, Praneet
Undergrad: Northwestern University
Med school: Northwestern University The Feinberg School of Medicine
Hometown: Jacksonville, FL
Hobbies: tennis, science fiction and surgical history, blitz chess, espresso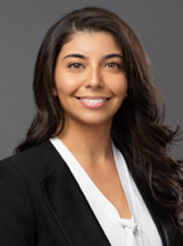 Primas, Madisyn
Undergrad: Cornell University
Med school: University of Virginia School of Medicine
Hometown: New York City, NY
Hobbies: cooking international cuisine, rock climbing, traveling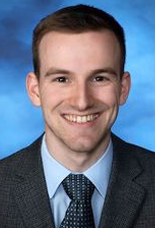 Yost, Colin
Undergrad: Princeton University
Med school: Sidney Kimmel Medical College at Thomas Jefferson University
Hometown: Portsmouth, NH
Hobbies: film, music, amateur geology, outdoors
PGY 1s Prelim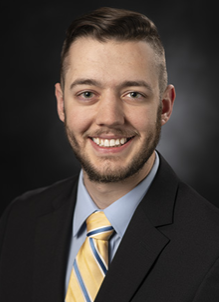 Hageman, Colton
Undergrad: University of Nebraska-Lincoln
Med school: University of Colorado School of Medicine
Hometown: Lake Preston, South Dakota
Hobbies: traveling and being outdoors, growing fruits and vegetables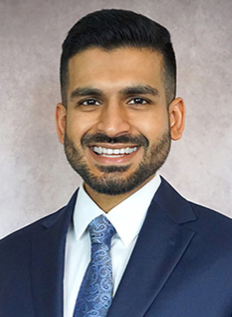 Malik, Asad
Medical school: Rawalpindi Medical College
Hometown: Hafizabad, Pakistan
Hobbies: Travelling and exploring places, spending time with my wife and daughter, and trying new cuisines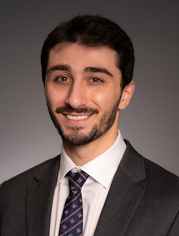 Solecki, Symeon
Undergraduate: Loyola University
Medical school: Loyola University Chicago Stritch School of Medicine
Career interest: Anesthesia/critical care
Hometown: Glenview, IL
Hobbies: Guitar, traveling, hiking, rock climbing, spending time with family/friends/my cat, accumulating plants, video games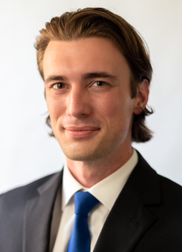 Zitter, Ryan
Undergradaute: Park University
Graduate school: University of Oxford
Medical school:

University of Kansas

Career plans: Radioton Oncology, hopefully pediatrics

Hometown: Kansas City

Hobbies: 

playing basketball, volleyball, cycling, visiting museums, and keeping up with my teams 
Research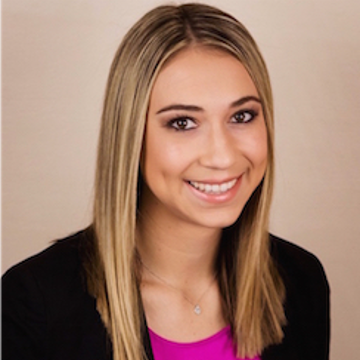 Brooke Golisch, MD
Undergraduate: University of Arizona
Medical School: University of Arizona - Tucson
Home Town: Buffalo Grove, IL/ Phoenix, AZ
Clinical Interest: Surgical Oncology, Global Surgery
Research Interest: Medical education, outcomes research, health disparities
Hobbies: Yoga, travel, hiking, deep dish pizza, Amazon Prime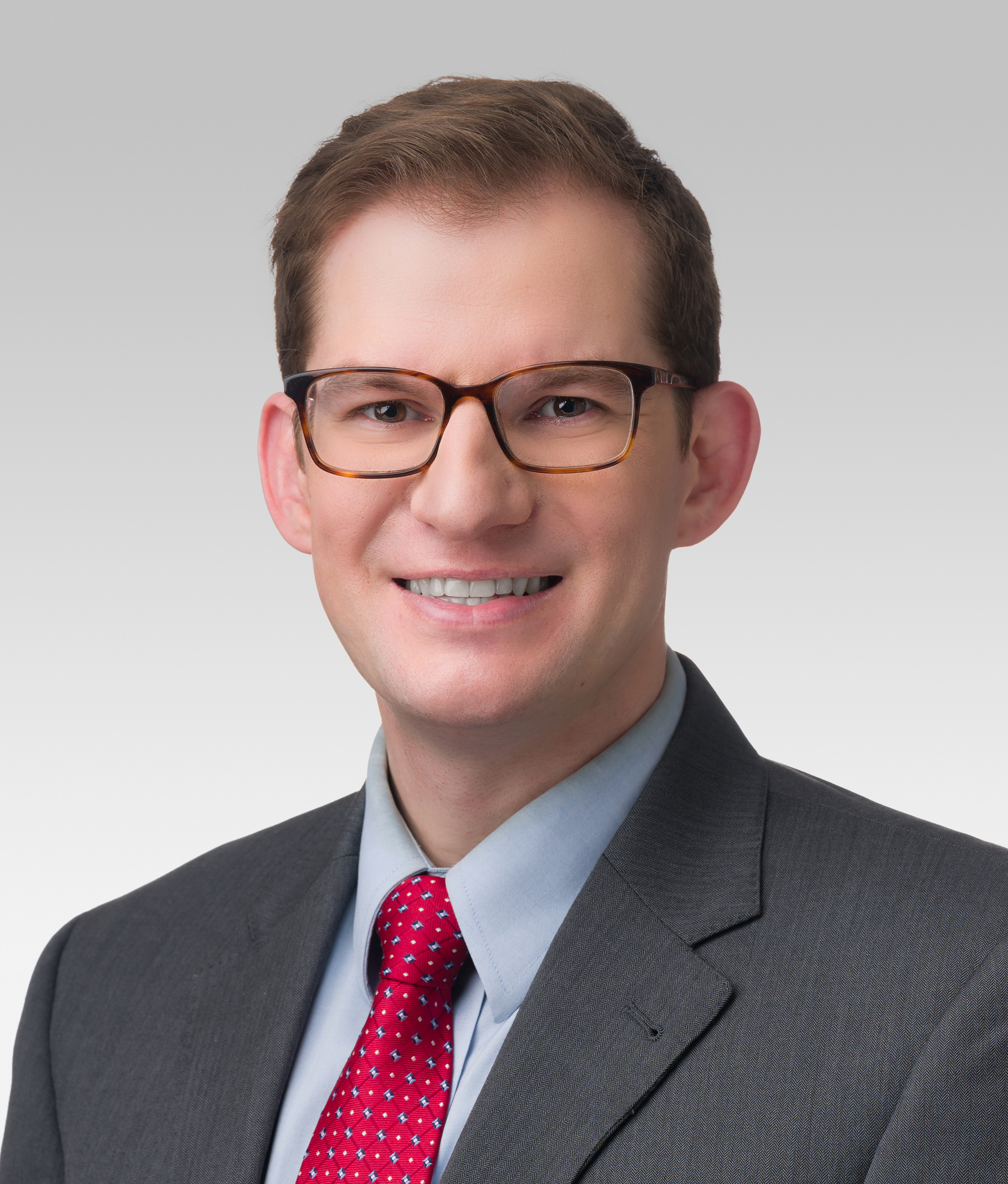 Ryan Jacobs, MD
Undergraduate School: Washington University in St. Louis
Medical School: Baylor College of Medicine
Hometown: Fort Worth, TX
Research Interests: Health services research, outcomes research, quality improvement
Clinical Interests: Thoracic Surgery
Hobbies: Volleyball, guitar, basketball, hiking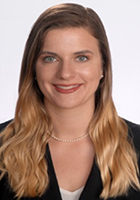 Lauren Janczewski, MD
Undergraduate: Saint Joseph's University
Medical School: Sidney Kimmel Medical College at Thomas Jefferson University
Home Town: Endwell, NY
Clinical Interest: Surgical oncology
Research Interest: data-driven staging standards, personalized cancer survival risk stratification, hepatic artery infusion chemotherapy, quality improvement
Hobbies: playing with my Corgi named Chuck, taste-testing Chicago's best donuts, dedicated 76ers fan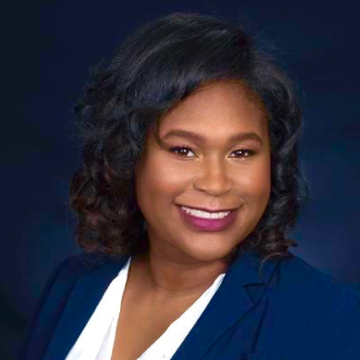 Whitney Jones, MD
Undergraduate School: University of Missouri - St. Louis
Graduate School: Bellevue University
Medical School: Howard University College of Medicine
Hometown: St. Louis, Missouri
Clinical Interests: Trauma, Surgical Oncology 
Research Interests: Medical Education, Surgical Outcomes
Hobbies​: Working out, traveling, having new experiences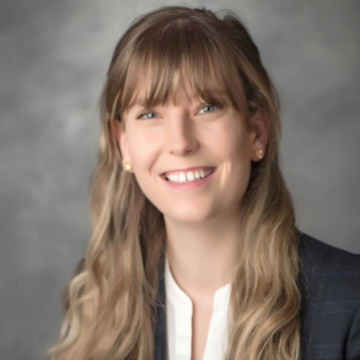 Marjorie Liggett, MD
Undergraduate School: College of the Holy Cross
Medical School: Michigan State University College of Human Medicine 
Hometown: Detroit, MI
Clinical Interests: trauma, critical care; vascular surgery
Research Interests: surgical education, hemorrhagic shock, traumatic brain injury
Hobbies​: Finding the best Chili Cheese Fries in Chicago (open to recs), running, and whispering "sweet nothings" to my Basset Hound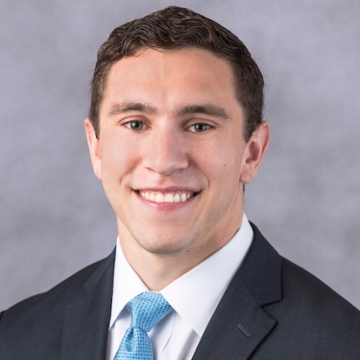 Steven Papastefan, MD
Undergraduate: Vanderbilt University
Medical School: University of Illinois College of Medicine
Hometown: Lake Forest, IL
Clinical Interest: Pediatric Surgery
Research Interest: Fetal gene therapy, fetal and pediatric device innovation, ethics
Hobbies: Exploring Chicago with my wife and dog, reading, Sunday crosswords, travel and running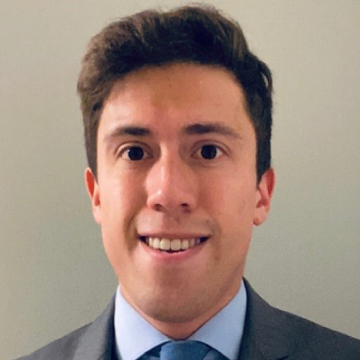 Joseph Sanchez, MD
Undergraduate School: The University of Georgia
Medical School: Columbia University Vagelos College of Physicians & Surgeons
Hometown: Atlanta, GA
Clinical Interests: Pediatric Surgery and Clinical Education
Research Interests: Outcomes and Translational Research
Hobbies: Baking, Rock Climbing, Scrolling through memes on Instagram, Lifting, Karaoke, and Archery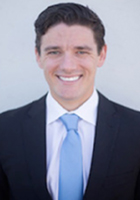 Jes Sanders, MD
Undergraduate: University of Arkansas
Medical School: Northwestern University Feinberg School of Medicine
Hometown: Rogers, AR
Clinical Interest: Abdominal Transplant 
Research Interest: Basic science, transplant immunology, machine perfusion, transplant tolerance induction 
Hobbies: Whipping up a batch of dark chocolate protein pancakes, not skipping leg day, golf, fishing, Netflix, hanging out with friends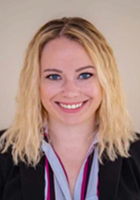 Catherine Valukas, MD, MS
Undergraduate: University of Iowa
Graduate: Northwestern University
Medical School: VCU School of Medicine
Hometown: Evanston, IL
Clinical Interest: Minimally Invasive and bariatric surgery, complex abdominal wall reconstruction
Research Interest: Medical Education, quality Improvement, access to and timeliness of care for vulnerable populations and disparities in surgical outcomes, health equity
Hobbies: Adventuring around the world, cooking, finding the perfect pairing of popcorn and red wine, pad thai eating
Dominic Vitello, MD
Undergraduate School: Purdue University
Medical School: Case Western Reserve University School of Medicine
Hometown: Naperville, IL
Clinical interests: hepatobiliary and pancreatic surgical oncology, gastrointestinal malignancy
Research interests: health services and outcomes, gastrointestinal malignancy, pancreatic cancer, medical education
Hobbies: aeronautics and astronautics, cooking, film, no limit Hold 'Em, memetics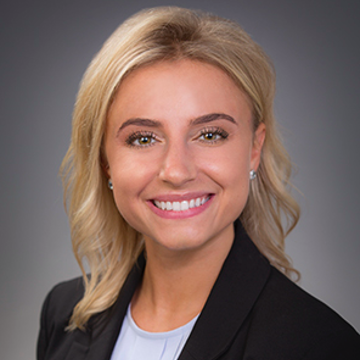 Samantha Warwar, MD
Undergraduate: The Ohio State University
Medical School: The Ohio State University College of Medicine
Hometown: Dayton, OH
Clinical Interest: surgical oncology, GI/MIS
Research Interest: global health, health disparities
Hobbies: Cleveland Browns football, the Real Housewives of New York, the perfect chilled glass of wine, candy connoisseur with a special interest in sour watermelons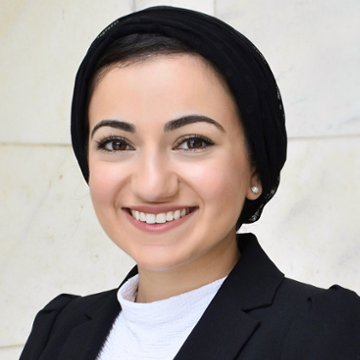 Norah Zaza, MD
Undergraduate School: Case Western Reserve University
Medical School: Case Western Reserve University SOM
Hometown: Libertyville, IL​
Clinical Interests: Surgical Oncology, Colorectal surgery, Endocrine surgery
Research Interests: Surgical outcomes and disparities
Hobbies: Traveling, hiking, watching movies, being a plant mom