Training the next generation of outstanding surgeons.
About Us
The Department of Surgery at Northwestern University Feinberg School of Medicine is committed to attracting and nurturing the talents of students, residents and fellows; conducting valuable basic and translational research; and providing outstanding surgical care through our affiliated hospitals.
Patients: Visit Our Patient Care Page For Our Clinical Numbers and More
What We Do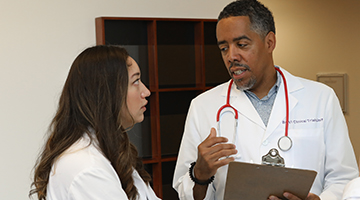 Education
Education is among our top priorities: We support our medical students' introduction to our field and offer dynamic training programs for residents and fellows.
SEE OUR PROGRAMS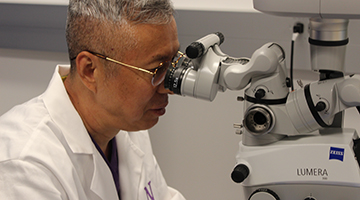 Research
We have a long tradition of vigorous support of scientific investigation leading to new knowledge that may be applied to surgical treatment of disease. 
ABOUT OUR INVESTIGATIONS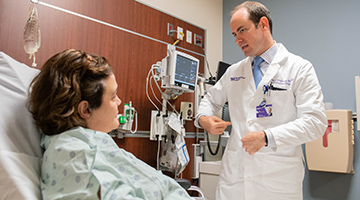 Patient Care
Our faculty provide clinical patient care through affiliated hospitals and practice plans. Find a physician and access resources via our patient sites.
GET CARE