Chair's Message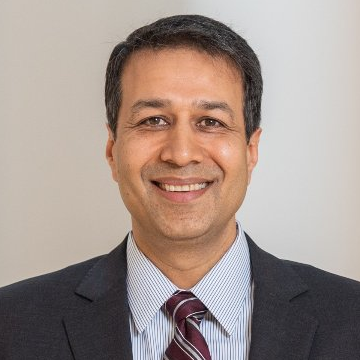 The faculty, trainees and staff of the Department of Surgery at Northwestern University Feinberg School of Medicine welcome you to our website. We invite you to explore the site to learn about our ten clinical divisions, comprehensive training programs, and robust research initiatives. We have developed the following vision and mission statements to guide us on our path to continued excellence and development.
Vision: To be a distinguished surgical department that delivers comprehensive and innovative care within an integrated academic health system, pursues research that defines the future of surgery, trains the next generation of surgical leaders, and emphasizes diversity, equity and inclusion in all missions.
Mission: Within a diverse, inclusive and equitable environment, we will:
Provide the highest quality, evidence-based, comprehensive, and compassionate patient care across a broad range of surgical specialties;
Develop leaders in academic surgery through state-of-the-art training programs which are conducive to outstanding education for all learners across the career continuum;
Expand the frontiers of knowledge by advancing research, innovation, creativity, and collaboration and the translation of surgical sciences to patient care.
Thank you for your interest in our department. Please contact us with your questions and comments.
Best regards,
Hasan B. Alam, MD
Chair, Department of Surgery