Current Residents
PGY1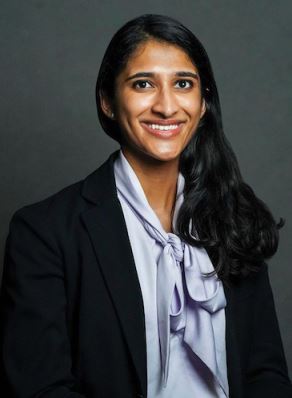 Anagha Prasanna, MD
Undergraduate - Princeton University
Medical School - Harvard Medical School
Clinical Interests - Congenital Cardiac Surgery
Hobbies - Dance, Indoor Gardening, Kayaking, Cooking
PGY2
Adwaiy Manerikar, MD
Undergraduate - Northwestern University
Medical School - Northwestern University
Clinical Interests - Adult Cardiac Surgery
Hobbies - slow-cooking meats, playing the guitar, and watching Michigan football
PGY3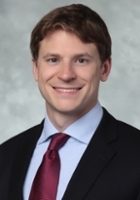 Charles Logan, MD
Undergraduate - University of Washington
Medical School - University of Alaska : Anchorage
Clinical Interests - Thoracic Surgery
Hobbies - travelling and hiking with llamas
PGY3
Sarah Nisivaco, MD
Undergraduate - Marquette University
Medical School - Harvard Medical School
Clinical Interests - Robotic and Minimally Invasive Cardiac Surgery (my favorite robotic surgery is a TECAB - total endoscopic coronary artery bypass)
Hobbies - reading, rollerskating, playing the piano, salsa and ballroom dancing and learning Arabic 
PGY4
Sandeep Bharadwaj, MD
Undergraduate - Northwestern University
Medical School - Northwestern University
Clinical Interests - Adult Cardiac Surgery
Research Interests - Quality Improvement and Outcomes Research
Fun Facts - I am a professional violinist and have played over 500 concerts in the US and abroad. I am also an avid traveler. My favorite trip so far: exploring the Amazon rainforest!
PGY5
Aaron Clark, MD
Undergraduate - University of Southern Indiana
Medical School - Indiana University
Clinical Interests - I am interested most of all in adult cardiac surgery, most notably aortic and mitral valve repair, aortic root and arch repair, and advances in transcatheter approaches for these pathologies.
Fun Facts - I am from Indiana and have 2 younger brothers, who live back home. They frequently visit for concerts and to watch the Cubs current mediocrity. In my free time I really enjoy the delicious restaurants of Chicago, traveling with my girlfriend Claire, who I met at Northwestern as an intern, very amateur golfing, and biking the lake front trail.