The division includes the sections of bariatric and minimally invasive surgery, colorectal surgery and general surgery. Each of our surgeons has specialty training in their area of expertise. In keeping with the mission and vision of the Department of Surgery, the division is dedicated to being an academic leader in education and research through its strong partnership with Northwestern Medicine.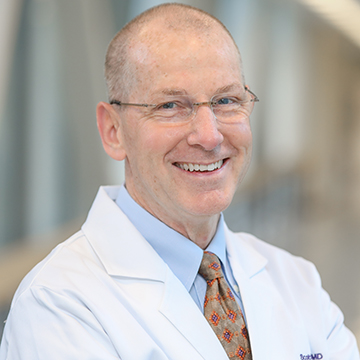 What We Do
We have a passion for education and a commitment to creating a learning and training environment that ensures our students and residents realize their utmost potential. They learn in the evidenced-based, multidisciplinary care setting of Northwestern Medicine, where compassion, empathy and quality are prioritized.
Innovation and research are integral to the division's success as a leader with particular interests focused on cell signaling, clinical outcomes, device development and quality assurance.
The faculty of the Division of Gastrointestinal Surgery are all members of the Northwestern Medicine Digestive Health Center (NMDHC). The center provides services that are ranked as best in Chicago and among one of the top 25 programs in the country. The NMDHC is a multidisciplinary center that co-locates gastroenterologists, hepatologists, nutrition specialists, behavioral health psychologists and surgeons in a single 34,000-square-foot physical space specifically designed for outpatient clinics and endoscopy services. Providers are no longer defined by their specialty, but instead work on disease-oriented teams where physicians and surgeons work side by side in the same clinical hallway. This integrated model enhances patient care as well as research efforts and student/trainee educational opportunities.
Meet Our Team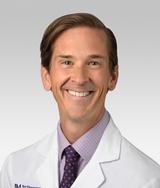 Clinical Assistant Professor of Surgery (Gastrointestinal)
I specialize in the surgical management of gastrointestinal diseases. I am particularly interested in the surgical treatment of gastroesophageal reflux and hiatal hernia, esophagus and stomach cancer, morbid obesity, and minimally-invasive approaches to abdominal solid organs and abdominal wall hernias. I have completed advanced training in upper gastrointestinal surgery at Oregon Health & Science University under the mentorship of John G Hunter, a pioneer in laparoscopic surgery. I enjoy workin...
Contact Us
clinical
Northwestern Medicine Digestive Health Center
Phone:  (312) 695-5620
259 E. Erie, Suite 1600
Lavin Family Pavilion
Chicago IL 60611 (Map it)
Support What We Do
We invite your philanthropic partnership in helping us achieve our research and teaching missions each day.
Make an online donation