Adult Surgical Critical Care Fellowship
The one-year Adult Surgical Critical Care Fellowship is accredited by the American Council for Graduate Medical Education (ACGME). The fellowship is administered through McGaw Medical Center of Northwestern University.
Clinical training for the fellowship includes rotations through multiple units at Northwestern Memorial Hospital, including the Surgical Intensive Care Unit (SICU), Cardiothoracic/Transplant Intensive Care Unit (CTICU), Neuro-Sciences Intensive Care Unit (NSICU) and Medical Intensive Care Unit (MICU). Elective rotations in Infectious Disease, Nephrology, Echocardiography, Hospice & Palliative Care, Coronary Care (CCICU), as well as Neonatal and Pediatric Intensive Care Units are offered at Northwestern. All elective and customized rotations have documented educational value and clear goals approved by the ACGME; they proceed under the supervision of experienced faculty.
The Surgical Critical Care Fellowship at Northwestern is a one-year ACGME-accredited fellowship for graduates of ACGME-accredited general surgery residency programs. The program accepts two fellows each year. Two features distinguishes our fellowship program: first, we create "Individualized Learning Plans" to accommodate the specific needs and aspirations of each fellow based on their chosen career trajectory. Second, we foster collaborative, multi-disciplinary and multi-specialty innovative educational programs and provide our fellows with immersive experiences through rotations on a number of diverse critical care units and related consulting services to provide comprehensive clinical experiences to manage all aspects of critical illnesses.
SCC fellowship rotations are based primarily at Northwestern Memorial Hospital (NMH) in the heart of the beautiful city of Chicago next to the touristic Magnificent Mile. The Surgical Critical Care service manages critically-ill surgical patients including those from general surgery, trauma, vascular, thoracic, surgical oncology, urology, ENT, gynecology, as well as pre- and post-transplant patients.
NMH reputation as one of the nation's leading academic medical centers continues as we develop additional world-class facilities and expanded clinical programs with our academic partner, Northwestern University's Feinberg School of Medicine. This is a 894-bed academic medical center hospital, with at least 115 ICU beds that is the primary teaching affiliate for the Feinberg School of Medicine and has nearly 1,900 affiliated physicians representing virtually every medical specialty. According to U.S. News & World Report (2019-20), Northwestern Memorial Hospital is the No. 1 hospital in Illinois and Chicago and is recognized among the top hospitals in the country ranking No. 10 on the Best Hospitals Honor Roll.
The goal of the Surgical Critical Care (SCC) fellowship training at Northwestern is to graduate SCC specialists who are able to fulfill and advance the clinical, administrative and research expectations of future leaders in SCC.
Graduates of the Northwestern SCC fellowship are expected to:
Implement best evidence-based practices that are cost-effective, adhere to patient safety principles and improve patient outcomes
Demonstrate advanced decision-making abilities during complex clinical situations
Operate effectively within multidisciplinary patient care teams
Practice effective and comprehensive communication skills with patients, families and teams of healthcare providers
Participate in quality control projects to achieve institutional and national quality benchmarks and improve patient outcomes
Design and conduct research projects that are relevant to the science of critical care
Develop essential administrative and managerial skills that improve resource utilization within the critical care unit and the institution
Illustrate competence in utilizing monitoring and support devices essential for patient care
The comprehensive curriculum was designed to ensure that fellows are prepared for independent practice as SCC specialists who are excellent and compassionate clinicians, thorough scientists and visionary leaders in the field.
Curricular elements for SCC fellowship at Northwestern were adopted from four main sources:
Educational Events
Bedside multidisciplinary rounds (daily)
Morning report (Monday-Wednesday every week)
Multidisciplinary Critical Care Core Curriculum Series (once or twice a month)
Multidisciplinary Journal Club (once a month)
Pulmonary CCM (once a month)
Anesthesia CC Conference (once a month)
CCM Journal Club (once a month)
Simulation Series (October - May)
SICU M&M (last Wednesday of the month)
Rotations
SICU
MICU
CTICU
NSICU
CCU
Acute Care Surgery
Nephrology
ID
Echo
This program is available to individuals seeking additional training in surgical critical care who have:
Satisfactory completed the United States Medical Licensing Examination (USMLE) Steps 1, 2, and 3
Completed a United States ACGME-accredited residency program
Eligible for medical licensure in the State of Illinois
Candidates are asked to submit all application documents through the SCC and ACS Fellowship Application Service (SAFAS). Access the SAFAS application service and follow the Applicant Instructions located on the homepage. Requested documents are:
Curriculum vitae
Personal statement
Three letters of recommendation, including one from your program director
ABSITE scores
USMLE scores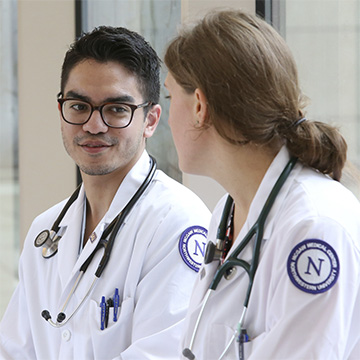 Training with McGaw

McGaw Medical Center of Northwestern University offers exceptional training experiences at nationally ranked hospitals and fosters a culture of diversity, innovation and excellence.
Why Northwestern?

Learn more about the benefits of training at a world-class academic medical center in a diverse and vibrant city of Chicago. Further program details, including the Department of Medicine housestaff manual and a sample training contract, are available on our McGaw Medical Center Graduation Website.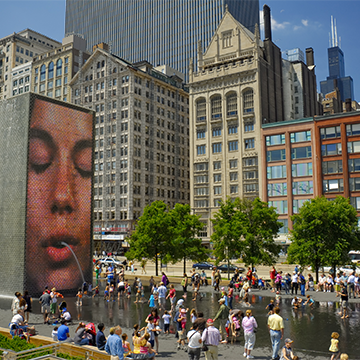 Contact Us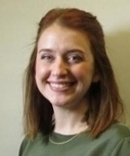 Brenna Land
Program Coordinator
brenna.uporsky( at )nm.org
312-695-4835
Current Fellows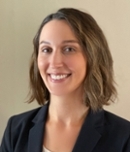 Kelsey Hoidal, MD
MD: The University of Arizona College of Medicine
Residency: Banner University Medical Center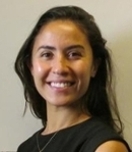 Linda Yala, MD
MD: 
The Chicago Medical School - Rosalind Franklin University of Medicine and Science
Residency:
University of Illinois - Metropolitan Group Hospitals
Graduated Fellows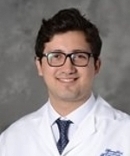 Ali Amro, MD
Fellowship AY: 2020-2021
MD: University of Balamand
Residency: Henry Ford Hospital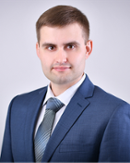 Yuriy Moklyak, MD
Fellowship AY:
2020-2021

MD:
Feinberg School of Medicine, Northwestern University
Residency:
University of Minnesota
Giang Quach, MD
Fellowship AY: 2019-2020
MD: Touro College of Osteopathic Medicine
Residency: Beaumont Trenton
David Testrake, MD
Fellowship AY: 2019-2020
MD: University of Missouri Kansas City School of Medicine
Residency: Wright State University Program
Michael Masteller, MD
Fellowship AY: 2018-2019
MD: Indiana University School of Medicine
Residency: Mount Sinai - University of Illinois College of Medicine at Chicago
Alexander Johnston, MD
Fellowship AY: 2018-2019
MD: Royal College of Surgeons in Ireland
Residency: Guthrie Clinic - Robert Packer Hospital
Rahul Rasheed, MD
Fellowship AY: 2017-2018
MD: University of North Texas Health Science Center
Residency: Texas Tech University Health Science Center in El Paso
Kulsoom Laeeq, MD
Fellowship AY:
2017-2018

MD: 
Khyber Medical College
Residency: 
Creighton University School of Medicine (Omaha) Program
Joliette N Barnum, MD
Fellowship AY:
2016-2017

MD: 
University of Missouri School of Medicine
Residency: 
University of Texas Medical Branch Hospitals Program
Jonathan F Bean, MD
Fellowship AY:
2016-2017

MD: 
University of Illinois College of Medicine
Residency:
University of Illinois College of Medicine at Chicago Program
Leah Tatebe, MD
Fellowship AY: 2015-2016
MD: University of Texas, Southwestern
Residency: Baylor University Medical Center
Ragavan Narayanan, MD
Fellowship AY: 2015-2016
MD: Geisel Shcool of Medicine at Dartmouth
Residency: Arrowhead Regional Medical Center/Kaiser Permanente
Raelene Kennedy, MD
Fellowship AY: 2014-2015
MD:
Residency:
Nicole Siparsky
Fellowship AY: 2014-2015
MD:
Residency:
Jon Gale, MD
Fellowship AY: 2013-2014
MD:
Residency:
Robert Bertellotti
Fellowship AY: 2013-2014
MD:
Residency:
Physician-Scientist Training & Resources
We offer a wide range of resources, mentorship opportunities and formal training programs to help our residents and fellows excel as physician-scientists. Explore all of the resources and hear from housestaff who are making research a major part of their career development plans.
VISIT THE STARZL ACADEMY SITE