William H. Pearce, MD, Vascular Surgery Student Research Award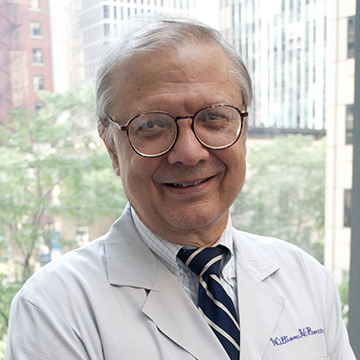 Through the generous support of the Joseph B. & Marjorie M. Lanterman Endowed Research and Education Fund, we offer a mentored, 12-month research experience to one undergraduate or medical student each year. The award comes with a one-year commitment of full-time research (35-40 hours per week) and a $30,000 stipend in equal installment bi-annually after six and 12 months.
The goal of this program is to encourage the development of future surgeon-scientists by immersing awardees in intensive research experiences at an early yet critical time in their professional development. Award recipients will perform research projects under the guidance of a faculty mentor selected from vascular and/or cardiovascular scientists at Northwestern University. Recipients will receive close faculty mentorship, integration with like-minded peers, exposure to career development activities and present their findings at a national or regional meeting and at the Department of Surgery Research Conference.
This award honors William H. Pearce,M.D., Emeritus Professor of Surgery, renowned vascular surgeon, scientist and educator at Northwestern University Feinberg School of Medicine.
How to Apply
The next deadline is April 1, 2023. Awards will be given based on candidate's interest, commitment and demonstrated ability. 

Contact Us
For additional information and application materials, please contact Marsha Blunt at marsha.blunt@nm.org or 312-926-7775.
Program Director
Mark Eskandari, MD
Chief, Division of Vascular Surgery
The James S.T. Yao, MD, PhD, Professor of Surgery
Professor of Vascular Surgery in the Department of Surgery, Medical Education and Radiology
Award Recipients
| Year | Name | Affiliation |
| --- | --- | --- |
| 2020 | Joan Guitart | Northwestern University Feinberg School of Medicine |
| 2021 | James Du | University of Iowa |
| 2022 | Kyle Prochno | Thomas Jefferson University  |