Meet our team below. For verification inquiries, please contact us via email or phone at 312-926-2016 or fax at 312-926-7404.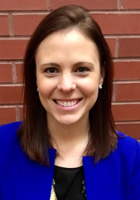 Mackenzie Krueger
Administrative Manager
mackenzie.krueger( at )nm.org
Mackenzie joined the Department of Surgery in October 2020. She is responsible for managing surgical education and the education team. She leads and manages strategic innovation and operations for teaching and instructional design for surgical medical education for the Department of Surgery. Mackenzie has worked in medical education for over 10 years, including working at Northwestern in HemeOnc and with the medical school, and most recently coming from UIC's OBGYN program. Mackenzie holds a Masters of Nonprofit Management from DePaul University and a BS in Psychology from Western Illinois University.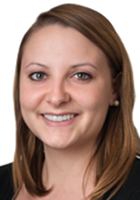 Christina Oberrieder Cid
Housestaff Coordinator
coberrie( at )nm.org
Christina joined the surgical education team as the assistant housestaff coordinator in September 2014. She was promoted to Housestaff Coordinator in September 2020. Christina oversees our ACGME-accredited general surgery residency program, including recruitment, orientation, graduation and rotation scheduling. Christina also coordinates resident conferences, organizes evaluations of residents and performs verifications for graduates of our residency program. Christina completed her BA in political science and sociology and anthropology from DePauw University.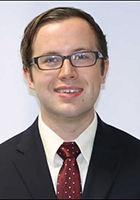 Jason Burke
Clerkship Coordinator
jason.burke( at )nm.org
Jason joined the department as clerkship coordinator in September 2017. Jason supports the surgical education team by organizing the clerkship for the third-year medical students and the sub-internship for the fourth-year medical students. He also assists with visiting students who enroll in surgery electives. Prior to joining the department, Jason worked for the University of Wisconsin-Madison School of Medicine and Public Health as a university services program associate for curriculum transformation. Jason graduated from the University of Wisconsin-Madison with a BS in literature and education.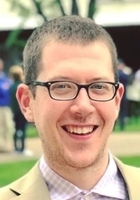 Michael Rooney
Faculty Engagement Coordinator
Mike joined the surgical education team in November 2019, working alongside the Vice Chair of Education on faculty development efforts. Mike comes to us from NU's School of Communication where he worked on admissions, financials, faculty support, and event planning for the over three years. Mike graduated from DePaul University in 2014 with a BA in Political Science, and is currently pursuing a Master's of Public Policy and Administration from Northwestern University. michael.rooney( at )nm.org