Surgical Outcomes & Quality Improvement Center
The Surgical Outcomes & Quality Improvement Center (SOQIC) is a collaborative health services, outcomes, health policy, and quality improvement research enterprise of more than 60 faculty, fellows, and staff. We are focused on measuring and improving healthcare quality locally, regionally, and nationally. Our research spans all surgical specialties and areas of medicine, with a particular focus on general surgery and surgical oncology. We lead the Northwestern Medicine Quality Innovation Center, which is at the intersection of quality improvement, innovation, and research.  SOQIC also has a robust training program for both medical students, surgical residents, and postdoctoral fellows, including multiple federally funded institutional training grants.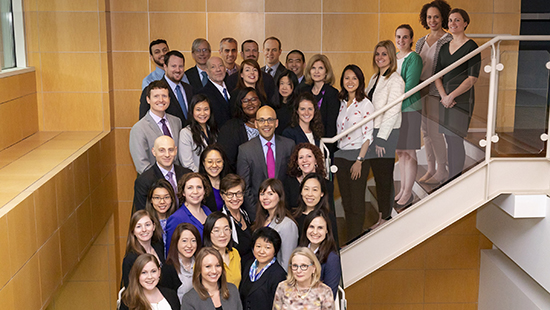 WHAT'S NEW @ SOQIC
Post-Procedural Opioid Prescribing in Children: A Survey of the American Academy of Pediatrics.

Hedges EA, et al. Among authors: raval mv.

J Surg Res. 2021 Sep 7;269:1-10. doi: 10.1016/j.jss.2021.07.044. Online ahead of print.

Opioid-related emergency department visits and hospitalizations among patients with chronic gastrointestinal symptoms and disorders dually enrolled in the Department of Veterans Affairs and Medicare Part D.

Balbale SN, Cao L, Trivedi I, Stulberg JJ, Suda KJ, Gellad WF, Evans CT, Jordan N, Keefer LA, Lambert BL.

Am J Health Syst Pharm. 2021 Sep 7:zxab363. doi: 10.1093/ajhp/zxab363. Online ahead of print.

Hospital Volume Predicts Guideline Concordant Care in Stage III Esophageal Cancer.

Adhia AH, Feinglass JM, Schlick CJ, Merkow RP, Bilimoria KY, Odell DD.

Ann Thorac Surg. 2021 Sep 2:S0003-4975(21)01540-X. doi: 10.1016/j.athoracsur.2021.07.092. Online ahead of print.
Contact Us
Program Administrator
Remi Love, MPPA
633 North Saint Clair Street, 20
th
Floor
Chicago, Illinois 60611
312.503.3947 office
remi-love@northwestern.edu