Surgical Outcomes & Quality Improvement Center
The Surgical Outcomes & Quality Improvement Center (SOQIC) is a collaborative health services, outcomes, health policy, and quality improvement research enterprise of more than 60 faculty, fellows, and staff. We are focused on measuring and improving healthcare quality locally, regionally, and nationally. Our research spans all surgical specialties and areas of medicine, with a particular focus on general surgery and surgical oncology. We lead the Northwestern Medicine Quality Innovation Center, which is at the intersection of quality improvement, innovation, and research.  SOQIC also has a robust training program for both medical students, surgical residents, and postdoctoral fellows, including multiple federally funded institutional training grants.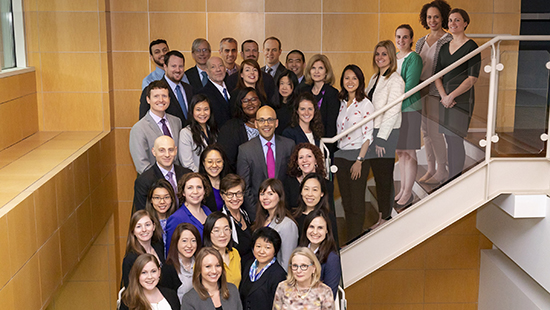 WHAT'S NEW @ SOQIC
The Motherhood Penalty in Obstetrics and Gynecology Training.

Polan RM, Mattei LH, Barber EL.

Obstet Gynecol. 2021 Dec 2. doi: 10.1097/AOG.0000000000004633. Online ahead of print.

A starter's guide to learning and teaching how to coproduce healthcare services.

Johnson JK, Batalden P, Foster T, Arvidsson C, Batalden M, Forcino R, Gäre BA.

Int J Qual Health Care. 2021 Nov 29;33(Supplement_2):ii55-ii62. doi: 10.1093/intqhc/mzab131.

Unbundling Bundles: Evaluating the Association of Individual Colorectal Surgical Site Infection Reduction Bundle Elements on Infection Rates in a Statewide Collaborative.

Schlick CJR, et al. Among authors: mcgee mf, bilimoria ky, yang ad, halverson al.

Dis Colon Rectum. 2021 Nov 22. doi: 10.1097/DCR.0000000000002223. Online ahead of print.
Contact Us
Program Administrator
Remi Love, MPPA
633 North Saint Clair Street, 20
th
Floor
Chicago, Illinois 60611
312.503.3947 office
remi-love@northwestern.edu