Surgical Outcomes & Quality Improvement Center
The Surgical Outcomes & Quality Improvement Center (SOQIC) is a collaborative health services, outcomes, health policy, and quality improvement research enterprise of more than 60 faculty, fellows, and staff. We are focused on measuring and improving healthcare quality locally, regionally, and nationally. Our research spans all surgical specialties and areas of medicine, with a particular focus on general surgery and surgical oncology. We lead the Northwestern Medicine Quality Innovation Center, which is at the intersection of quality improvement, innovation, and research.  SOQIC also has a robust training program for both medical students, surgical residents, and postdoctoral fellows, including multiple federally funded institutional training grants.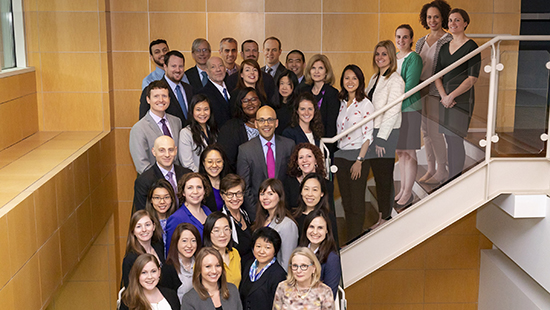 WHAT'S NEW @ SOQIC
Vo AX, Auffenberg GB.

Urology. 2021 Jul;153:138. doi: 10.1016/j.urology.2020.10.081.

Prevalence and Risk Factors for Burnout in U.S. Vascular Surgery Trainees.

Chia MC, Hu YY, Li RD, Cheung EO, Eng JS, Zhan T, Sheahan MG 3rd, Bilimoria KY, Coleman DM.

J Vasc Surg. 2021 Jul 20:S0741-5214(21)01662-1. doi: 10.1016/j.jvs.2021.06.476. Online ahead of print.

Primary prevention of prescription opioid diversion: a systematic review of medication disposal interventions.

Schäfer WLA, Johnson JK, Wafford QE, Plummer SG, Stulberg JJ.

Am J Drug Alcohol Abuse. 2021 Jul 22:1-11. doi: 10.1080/00952990.2021.1937635. Online ahead of print.
Contact Us
Program Administrator
Remi Love, MPPA
633 North Saint Clair Street, 20
th
Floor
Chicago, Illinois 60611
312.503.3947 office
remi-love@northwestern.edu