Surgical Outcomes & Quality Improvement Center
The Surgical Outcomes & Quality Improvement Center (SOQIC) is a collaborative health services, outcomes, health policy, and quality improvement research enterprise of more than 60 faculty, fellows, and staff. We are focused on measuring and improving healthcare quality locally, regionally, and nationally. Our research spans all surgical specialties and areas of medicine, with a particular focus on general surgery and surgical oncology. We lead the Northwestern Medicine Quality Innovation Center, which is at the intersection of quality improvement, innovation, and research.  SOQIC also has a robust training program for both medical students, surgical residents, and postdoctoral fellows, including multiple federally funded institutional training grants.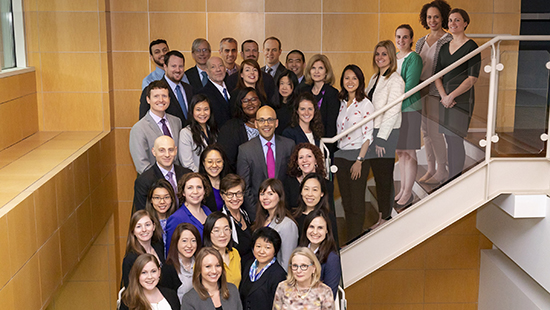 WHAT'S NEW @ SOQIC
TIME TO OR FOR PATIENTS WITH ABDOMINAL GUNSHOT WOUNDS: A POTENTIAL PROCESS MEASURE TO ASSESS THE QUALITY OF TRAUMA CARE?

Thomas A, Campbell B, Subacius H, Bilimoria K, Stey AM, Hamad D, Nasca B, Nathens AB.

J Trauma Acute Care Surg. 2022 Jan 6. doi: 10.1097/TA.0000000000003511. Online ahead of print.

Pilot implementation of opioid stewardship measures using the national surgical quality improvement program-pediatric platform.

Ingram ME, Tian Y, Kennedy S, Schäfer WLA, Johnson JK, Apley DW, Mehrotra S, Holl JL, Raval MV.

J Pediatr Surg. 2021 Dec 17:S0022-3468(21)00840-X. doi: 10.1016/j.jpedsurg.2021.12.008. Online ahead of print.

Rague JT, Arora HC, Chu DI, Shannon R, Rosoklija I, Johnson EK, Gong EM, Lindgren BW.

J Urol. 2022 Feb;207(2):440. doi: 10.1097/JU.0000000000002232.03. Epub 2021 Nov 15.
Contact Us
Program Administrator
Remi Love, MPPA
633 North Saint Clair Street, 20
th
Floor
Chicago, Illinois 60611
312.503.3947 office
remi-love@northwestern.edu