Surgical Outcomes & Quality Improvement Center
The Surgical Outcomes & Quality Improvement Center (SOQIC) is a collaborative health services, outcomes, health policy, and quality improvement research enterprise of more than 60 faculty, fellows, and staff. We are focused on measuring and improving healthcare quality locally, regionally, and nationally. Our research spans all surgical specialties and areas of medicine, with a particular focus on general surgery and surgical oncology. We lead the Northwestern Medicine Quality Innovation Center, which is at the intersection of quality improvement, innovation, and research.  SOQIC also has a robust training program for both medical students, surgical residents, and postdoctoral fellows, including multiple federally funded institutional training grants.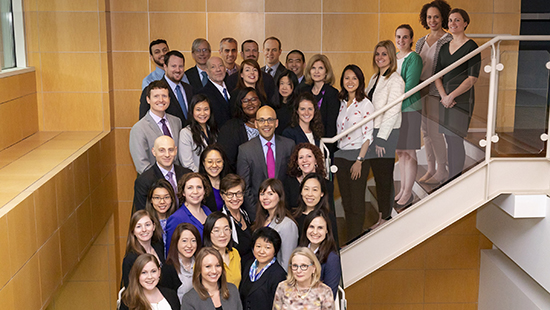 WHAT'S NEW @ SOQIC
Understanding General Surgery Applicant Expectations and Perceptions in the Virtual Interview Process.

Ho JW, Joung RH, Krueger M, Cid C, Holmstrom AL, Schlick CJR, Tatebe LC, Alam HB, Halverson AL, Christopher DA.

J Surg Educ. 2022 Aug 8:S1931-7204(22)00185-4. doi: 10.1016/j.jsurg.2022.07.024. Online ahead of print.

Reliability and validity support for an abbreviated Copenhagen burnout inventory using exploratory and confirmatory factor analysis.

Barton MA, Lall MD, Johnston MM, Lu DW, Nelson LS, Bilimoria KY, Reisdorff EJ.

J Am Coll Emerg Physicians Open. 2022 Aug 8;3(4):e12797. doi: 10.1002/emp2.12797. eCollection 2022 Aug.

How Program Directors Understand General Surgery Resident Wellness.

Foote DC, Evans J, Engler T, Gutterman S, Lussiez A, Amortegui D, Bilimoria KY, Johnson JK, Hu YY, Sandhu G.

J Surg Educ. 2022 Aug 7:S1931-7204(22)00183-0. doi: 10.1016/j.jsurg.2022.07.022. Online ahead of print.
Contact Us
Program Administrator
Remi Love, MPPA
633 North Saint Clair Street, 20
th
Floor
Chicago, Illinois 60611
312.503.3947 office
remi-love@northwestern.edu