Edelstone-Bendix Residents' Day
Edelstone-Bendix Residents' Day is a longstanding tradition in the Department of Surgery. Events include talks by chief residents, research awards and presentations and a visiting professor lectureship.
Richard M. Bendix, MD
A visiting professor lectureship is offered in memory of Richard M. Bendix, MD, a distinguished physician and surgeon who graduated from Northwestern University Medical School. He is remembered as a guiding force in leadership, education, research, and patient care in the halcyon years of Michael Reese Hospital and Medical Center. Sigmund Edelstone stipulated that this educational endowment forever carry forward the name and distinctive ideals of Dr. Bendix, through the message of these lectures.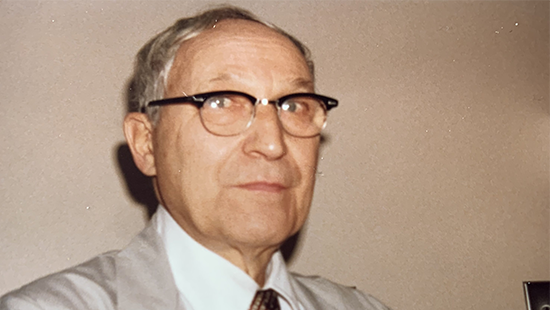 About Sigmund Edelstone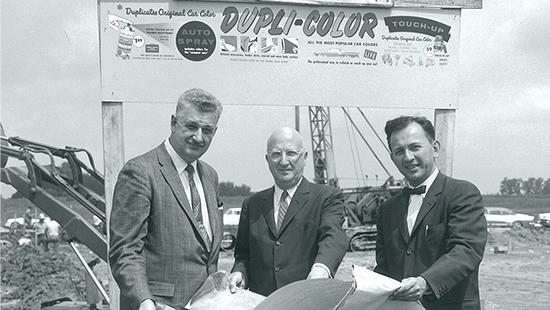 Sigmund Edelstone (pictured center) was a noted Chicago Philanthropist whose testamentary generosity made this grant, from the Michael Reese Heath Trust, possible. Mr. Edelstone, former chairman of Dupli-Color Products, manufacturer of home, automotive, and industrial products, served his community as a patron of the arts and leader in civic and cultural organizations, and he maintained an equally ardent interest in the affairs of health and all its aspects—research, medical education, patient care and the policies that govern them. This interest found expression through a lifetime of giving to Michael Reese Hospital and Medical Center.  It continues in perpetuity through his testamentary endowment, now a part of the Michael Reese Health Trust, a private foundation supporting programs in health and health education in metropolitan Chicago.
William H. Pearce, MD Research Symposium
The William H. Pearce, MD Research Symposium, which was started in 2019, is named in honor of a beloved vascular surgeon, scientist, and educator at Feinberg School of Medicine. In addition to serving as Program Director of the Vascular Surgery Fellowship and Chief of the Division of Vascular Surgery, Dr. Pearce was President of the American Association for Vascular Surgery and Chairman of the American Vascular Association. He had wide-ranging research interests and established the Vascular Surgery Scientist T32 Training Program in 2009. His many honors include induction into the Teaching Hall of Fame at Feinberg School of Medicine and Lifetime Achievement Award from the Society for Vascular Surgery. Many of his former mentees have reached positions of eminence as clinicians, researchers, division chiefs, and department chairs.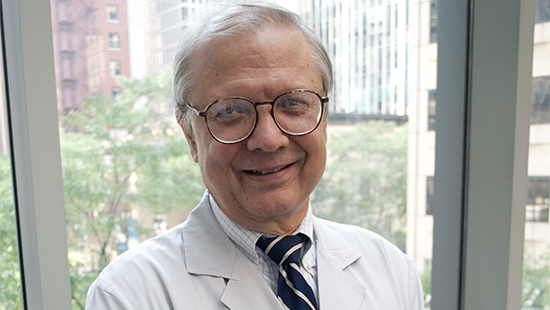 2021 Award Winners
The annual research symposium, which takes place on Edelstone-Bendix Residents' Day, is a department-wide event to promote trainee development through the sharing and promotion of research accomplishments.