Visit Our Website!
We welcome you to learn about the Chicago-Wide Vascular Surgery Journal Club by visiting our website.
About Us
Chicago-Wide Vascular Surgery Journal Club was started in 2009 to bring together vascular surgery trainees and faculty in Chicago. The current listserv has grown to over 150 participants in Chicagoland.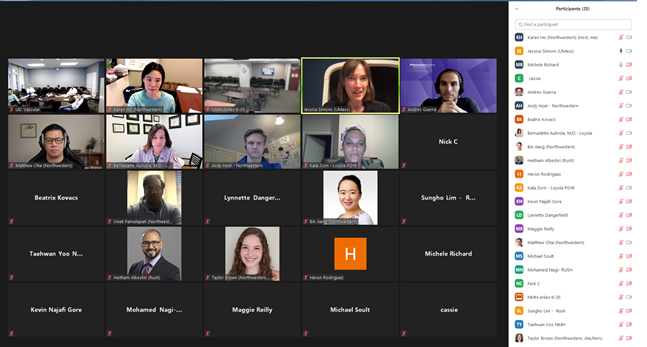 Objectives 
Acquire knowledge in the area of vascular surgery, vascular-related research, and medicine

Develop skills for the critical evaluation of the literature

Understand evidence-based vascular surgery practices

Identify further learning needs

HAVE FUN and interact with peers in a collegial and professional way
How This Works
We meet once a month (usually the last Wednesday of the month) from September to May and discuss 4-5 papers. Training programs select papers on a rotating basis. A trainee presents the paper and a faculty member leads the discussion.
At various times, we are honored to be joined by guest discussants. They are usually the senior authors of the papers selected for discussion.
How to Participate
We welcome new participants! Email Karen Ho at kho1@nm.org to be added to the email listserv. Visit the Chicago-Wide Vascular Surgery Journal Club website for access to the paper archives, list of guest discussants, and information on the upcoming meetings.