Welcome to the website of the Division of Plastic Surgery at Northwestern University Feinberg School of Medicine's Department of Surgery. Our mission is to push the frontiers of plastic surgery through patient care at Feinberg's affiliated care sites, clinical and laboratory research, and education of the next generation of plastic surgeons.
Four core faculty members are joined by numerous contributed service faculty members have a wealth of experience in the treatment of plastic surgery conditions.  The full range of plastic surgery is performed by faculty through Northwestern Medicine clinical sites, including aesthetic surgery, reconstructive microsurgery, breast reconstruction, hand surgery, reconstruction after massive weight loss, and abdominal wall reconstruction, giving us a broad base on which to build our educational programs and research enterprise.  
Thank you for your interest in our division. We invite you to contact us with your comments and questions.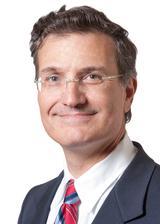 Gregory Dumanian, MD
Chief and Program Director, Division of Plastic Surgery
Department of Surgery
Northwestern University Feinberg School of Medicine